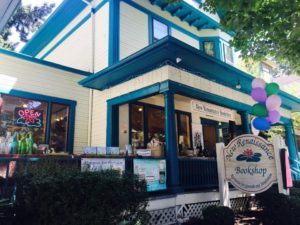 March 2019 Events
New Renaissance Bookshop
1338 NW 23rd Ave in Portland, OR
Messages from Spirit: An Evening with Intuitive Medium Shelly Wilson
Friday, March 22, 2019 from 7-8:30pm
Cost: $25
Join Intuitive Medium Shelly Wilson for Messages from Spirit. Using her psychic and mediumistic abilities, healing gifts and teachings, Shelly responds to your questions and offers you messages from your angels, guides and loved ones in Spirit during this presentation. By attending this event, you've come to this place with a Divine Appointment for healing and insight. Many times, those in attendance glean something from another person's response. In addition to offering insight, Shelly will provide tools to assist you with creating the outcome that you desire.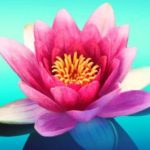 The Empowering Act of Self-Love Workshop
Saturday, March 23, 2019 from 11 am-1pm
Cost: $25
Join Intuitive Medium Shelly Wilson for this heart-opening spiritual reboot workshop. Consciously making the choice to partake in self-love is an act of empowerment. Give yourself permission to discover, explore, connect with and embrace the power of your heart as you focus on your physical health and mental/emotional well-being. During this experiential workshop, Shelly will create an energetic space for you to release the blockages that may be holding you back, with the intent that you can fully open your heart to love and manifest your heart's desire.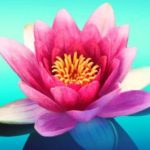 Everything is Energy: An Energetic Awareness Workshop
Sunday, March 24, 2019 from 11am-1pm
Cost: $25
What energetic emission/radio transmission are you sending out? Join Intuitive Medium Shelly Wilson for this interactive and experiential workshop exploring the facets of our Divine energy field as we delve deeper into the auric field and chakras. Learn more about our energy transformers, how to keep them cleared and balanced, and tools to strengthen them. Become aware of the radio signal we are emitting with our thoughts, words and actions, so that we can create our own Divine experience consciously.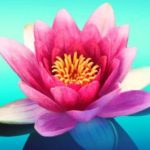 Private Readings:
30 minute sessions for $70
Saturday, March 23, 2019 from 4-8:30pm
Sunday, March 24, 2019 from 3:30-7:30pm
Intuitive Medium, Reiki Master and Spiritual Growth Coach Shelly Wilson would love to assist you on your spiritual journey. Psychic readings provide insight into current life situations as well as past and future occurrences. Mediumship readings offer you the opportunity to connect with loved ones in Spirit as well as receive guidance regarding current life situations. There is no guarantee that the loved one you wish to connect with will come through. With respect, truth, integrity and love, Shelly honors your free will and recognizes that you are co-creating your reality with the Universe. In addition to providing insight, Shelly will provide you with tools to assist you in achieving the outcome you desire.
Bio:
Shelly Wilson is an author, intuitive medium and conscious creator who is passionate about helping people wake up to their greatness. She supports others as they navigate their own journey into consciousness to experience aliveness. She offers private mediumship readings, intuitive readings, intuitive coaching, Reiki healing sessions, and teaches classes and workshops. Shelly's books, 28 Days to a New YOU, Connect to the YOU Within and Journey into Consciousness, are available in paperback and eBook. She is also the creator of Journey into Consciousness: Cards of Empowerment. Residing in Oklahoma, she has a BS in Business with a minor in Psychology.